---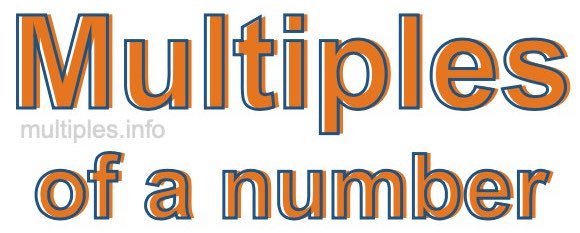 Welcome to our "Multiples of a Number" page. Here you can enter a number and we will not only give you the multiples of that number, but also a lot of other information.
We will define the multiples of your number, show you how we created the list of multiples for your number, and we will even explain what your number means in relation to factors and divisors.
To get all that multiples information and more, please enter a number in the box below.
Our Multiples of a Number page is a great tool for learning. Check out some of the examples below if you don't have particular number in mind, but want to learn about multiples.
---
Copyright | Privacy Policy | Disclaimer | Contact